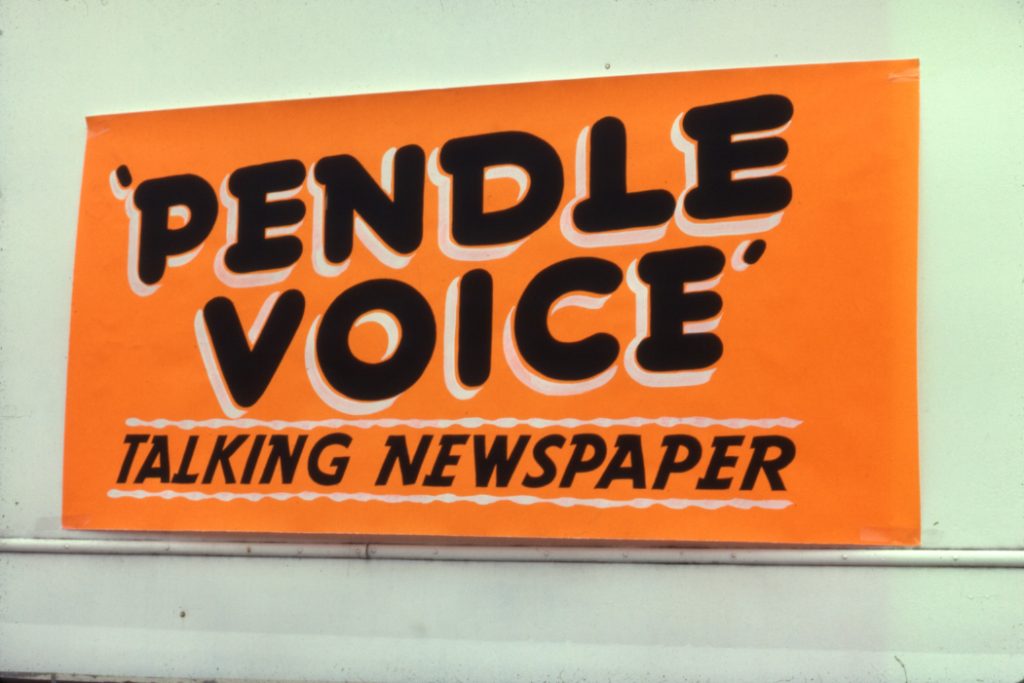 Pendle Voice was started in 1975 by a group of friends who met in response to a notice in the local paper to see if it would be possible to start a weekly talking newspaper in Pendle. Originally it was sent to three listeners who were partially sighted.
It was started as a trial, but soon expanded, reaching greater numbers of listeners. At first copies were distributed by the volunteers, at one time they used motorcycles, but as the number of listeners increased they were sent out by post.
Initially it was based in a corner of the technician's workshop in Nelson and Colne college, but moved several times before there was the opportunity to buy the premises currently used in Smith Street. This involved a lot of fundraising, as did the purchase of the equipment that was needed.
As the organization increased in size, so did the range of publications that were produced. Most of the work is done in Smith Street, but there are a number of readers who read and record in their own homes, and then send their masters via the internet to be copied and sent out from Smith Street. There are also teams of readers in Barnoldswick who read and record the local paper, which is sent via the internet to Smith Street for copying and posting out.
Pendle Voice is run by a team of 45 volunteers who read and administer 11 publications – some weekly, some monthly, and one quarterly. The number of listeners for each publication varies from week to week and month to month, but ranges from about 25 to 210. Pendle Voice also supplies some of their recording's to other Talking Newspapers, to be sent out to their listeners.
At its heart though, Pendle Voice is about providing a service, and meeting the needs of it's listeners.